As the 2023 general election is drawing nearer, prospective candidates have started making consultations and campaigns. One of such people is Asiwaju Bola Ahmed Tinubu, the former governor of Lagos State and National leader of the All Progressives Congress (APC).
Anyone who is politically inclined or follows the Nigerian news must be aware that Tinubu is very keen on succeeding President Buhari in 2023. He is very much in the race and he is trying everything within and outside his reach to get the ticket of the APC party.
However, as qualified and competent as Tinubu is, there are some boxes he must tick to become APC Presidential candidate in the next election.
Let's get into it.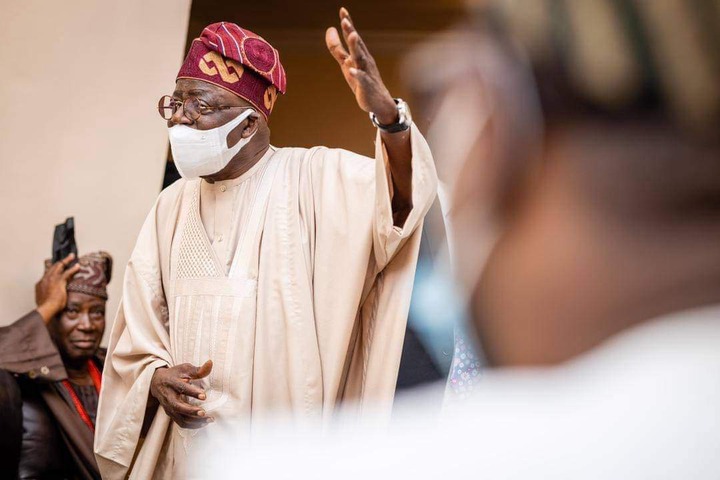 1. Religious Factor
In Nigeria, religion plays a prominent role in determining leadership. This is why Bola Ahmed Tinubu must be conscious of this fact.
If I am right, according to history and or succession order, a Christian president should emerge as Nigeria's president. However, as much as this pattern may not be deemed necessary in a democracy, we cannot sweep it under the carpet.
Remember that in 2015, religion was used against Tinubu who was then eyeing the Vice President office. The belief was that since President Buhari was a Muslim and was vying for the post of the president, a "Muslim-Muslim" ticket would be to their advantage. Hence, the emergence of Southern Christian, Professor Yemi Osinbajo as the running mate of President Buhari.
However, if Tinubu must emerge as an APC Presidential candidate and or stand a chance to become the president of Nigeria, he must choose a running mate from the North. And, the person must be a Christian.
2. Tinubu's Education/Certificate Controversy
Not until recently, when Chicago State University came to clear the controversy that Tinubu indeed studied abroad, the Tinubu's saga has been a hot debate topic for years.
According to this report by The Punch, Bola Ahmed Tinubu studied Accounting at the Chicago State University between August 1977 and June 1979 and was awarded a Bachelor of Science degree in Business and Administration with honours on June 22 1979.
Given the above revelation, it is safe to say that the dust has settled in this regard, still, the presidential hopeful must come out and clear this controversy publicly.
As a public figure, Tinubu owes the public an explanation about his educational certifications. He should feed Nigerians with evidential truth.
This is one way to win the heart of the public and earn some more integrity.
3. Tinubu's Age and Health Status
Another factor that Tinubu consider are his Age and Health Status. These are very pertinent issues that must be addressed.
Given the information on Wikipedia, Tinubu's age is 69.
Without emphasising on the controversy over his age, however, I feel Tinubu should brood over his health status. Is he as fit as a fiddle as he claims? Last year, we saw how his age and health failed him at Kano. We saw him speak gibberish during the lecture and collapsed thereafter.
More recently is the viral video of Tinubu "committing" on his Agbada. Whether blackmail or not, If he would be sincere, he should give his ambition a second thought.
I am aware that Tinubu wants to crown his political journey with the apex seat in the political class and he is in fact ready to mess with anybody that stands in his way. However, his ambition should not override his love for the country.
Truth is, Nigeria cannot afford to have a "sickly" president at this critical time when everything demands a lot of effort to resuscitate the country. Nigeria is in dire need of a young, vibrant and energetic person to steer the course of the nation for the next four years.
In conclusion, I believe in the dreams of Nigeria and every true Nigerian that wants the best for the country. At this critical point, we must all bury our ego and selfish interests and take decisive efforts to rescue our country.